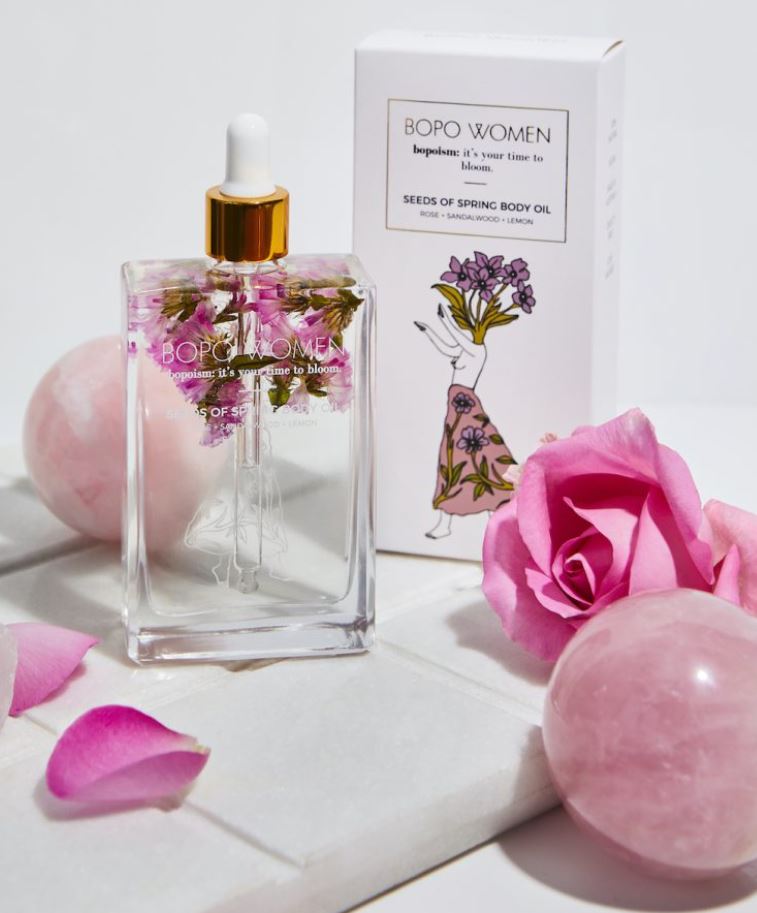 Seeds of Spring Body Oil
Bopo Women
Regular price $35.00 Sale
Seeds of Spring Body Oil features a nourishing blend of fragrant essential oils. Let floral rose top notes and the grounding base notes of sandalwood transport you to the beauty of Mother Nature awakening from her slumber after a long, cold Winter. It's your time to bloom.
Please Note: Due to the natural nature of this product oil & flower colour may vary.
Rose Absolute: Heralding back to Ancient Egypt & the reign of Cleopatra, rose has long been integral to skincare rituals. Prized for its captivating aroma and healing properties, rose is the queen of floral oils.
Lemon Oil: This underrated little gem has a calming, sedative effect on the body and also eases anxiety. 
Sandalwood Oil: An extremely grounding and comforting scent paired with superstar skin nurturing properties. What's not to love?
Jojoba: The ultimate botanical nourisher and skin moisturiser. Perfectly suited to all skin types.