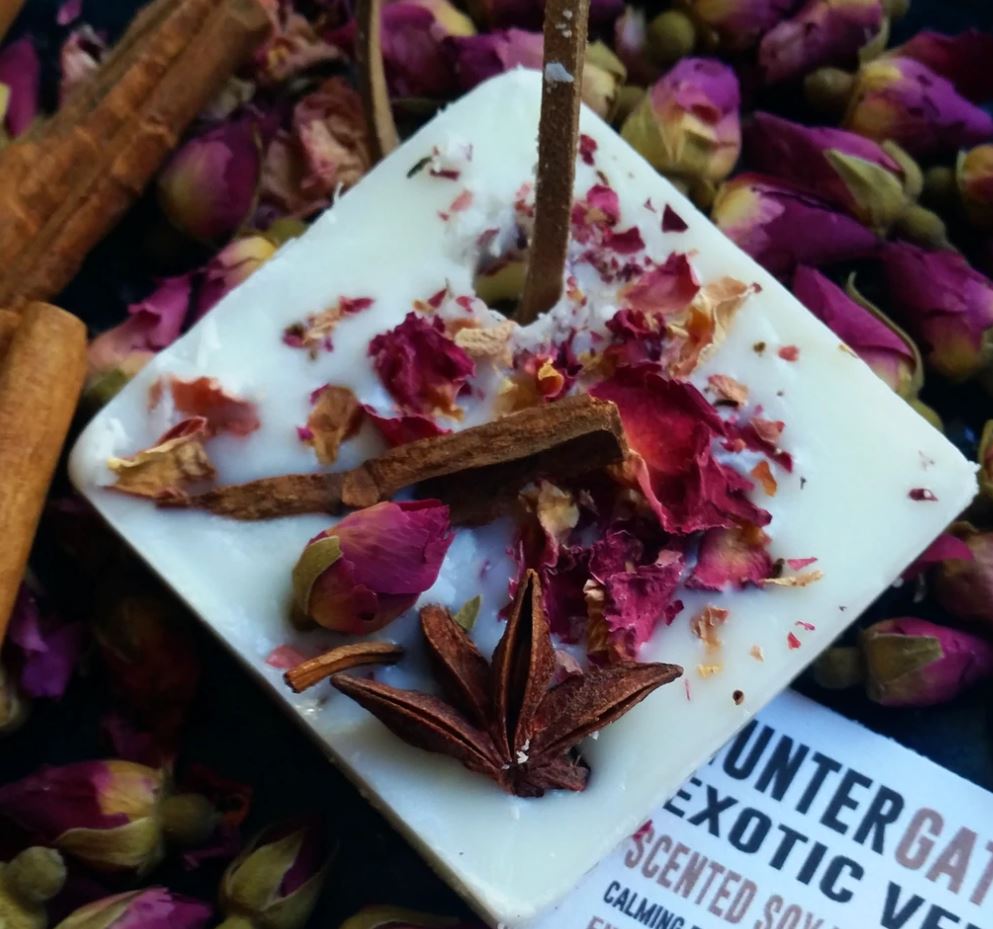 Verbena Scented Soy Wax Melt
.
Regular price $14.95 $9.95 Sale
Wax tablet melts are hand made with natural soy wax and scented with essential oils. They are perfect for home decor whilst providing a gentle personalised aroma to your home or to give as a beautiful gift. These wax tablet melts can be used for freshening drawers, shelves and closets with a personalised aroma. They subtly perfume your wardrobe for several months, and then can be used as a wax melt. Packaged with recycled card.
RELAXING & HEALING 
BOX DIMENSIONS 10 x 10 x 3.5 cm

HAND MADE IN NOOSA FROM NATURAL SOY WAX
& SUSTAINABLY SOURCED NATURAL FOUND OBJECTS
FAUX LEATHER CORD /  100 % RECYCLABLE PACKAGING
PACKAGED WITH ETHICALLY PRODUCED RECYCLED MATERIALS